BMW 5 Series shows dynamics on a highway and elegance in perfect balance. It is athletic estetics and pleasure of driving on the most modern technology. It is about strong engines BMW TwinPoweTurbo, inteligent lightweight construcion, there is also integral active steering for first-class handling with adaptive mode. Superior materials, high level of comfort and intuitive conceptions of control are guarantee for laid back drive.
New BMW  7 Series shows  view of modern luxury. Technical innovations, the high level of all details and atmosphere of soft feeling in the interior are the most important. There are dynamic proportions, pedantic lines and modern surfaces. BMW 7 Series introduce characteristic design in its own the most elegant shape. It flashes naturally forceful looks from every – whether it is dynamic fore parts, extended lateral silhouette or massive back part.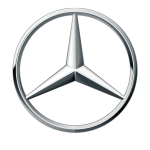 New Class E has its own claims written on the face. Each line follows the principle of sensual purity. The Class E is convincing results of the new design philosophy of Mercedes-Benz. It reflects modern style and cultivated sport style as no other sedan class. Characteristic features of exterior design are ease, modern luxury, definite exhibition. All these features reflected in interior, as well. Design combines abstemious elegancy and dominance in every line. It is space, which travellers will love thanks modern shapes, quality materials and opportunity of individual combinations.
Class V perfectly control designer language of mark Mercedes-Benz. It is attractive for its own expressive look and indoor value as well. Class V uplift for its quality materials of interior – you can find your new favourite place thanks to that. You can look forward to special place, unique dashboard, first-class materials and perfect shapes´ design.